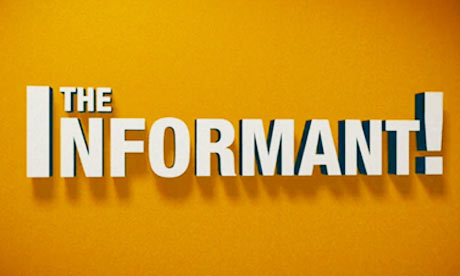 Monday June 17 2013
It's another Command the Morning Prayer session at church. By God's grace I attended. Truth be told I enjoyed this session more than the last Monday. It was so powerfully delivered by Bro. Johnson. All the song really moved/ministered to me. I felt connected. The rain drizzled a little bit the pave way for the sunshine. I washed my curtains and went to work.
Just before getting to the office my boss called me and then let it rip What is this blog I hear you set up and you talking about everyone in the family, grandma, business, etc. When you get to the office we discuss. I was like what just happened? In that little time before I got to the office I pondered on the meaning and implication of this. What could I have said that is getting bad press? I'm like Kanye West on this, bad press or good press, any press is an okay press. So who is actually reading my blog? Immediately I got to the office the blog brouhaha took center stage. I knew immediately who his informant was. It's a piece of cake for an IT aware person to know who the snitch was. I'm guessing he has some sort of spider crawling the web for any mention of his website. I mentioned his website yesterday and his trouble started the next day. It's no coincidence.
I never said anything extraordinary. I didn't say anything slanderous. Last time I checked I'm entitled to my opinion. My boss was dead concerned about it based on how upset the guy was. He went through the post and it was not as bad as the guy painted it to him but he warned me sternly not to publish anything sensitive. Initially in his fit of rage he said I should take the blog down. In my mind I was like No Way! All I have to do is remove whatever statement responsible for the tension. If this guy was Gen. Sani Abacha or Idi Amin, I wonder what fate await me.

Later he was like, I noticed you like IT stuff, why not blog about IT which will add value and probably make you money instead of my personal diary which nobody gives a sh*t about. He's got a point. I do have an IT blog but the challenges of keeping it updated is very challenging. It takes a lot man hours, internet time, etc to research some topics. I removed what I said about the informant and his site link from my blog. Freedom of speech or press suffered a painful defeat on my blog. That closed that chapter.
I did some office work. Ifeanyi breezed in towards the evening. He asked to help him promote a Facebook page. I almost did it. Then at the corner of my "google-conscience" eye, I saw a mean ugly looking spirit of Google AdSense TOC clutching a hammer the weight of Mt. Everest when placed on a scale waiting to slam down on me mercilessly like they always do should I post something promoting a betting site. I took a moment of silence to reflect on my next option of action left to me. I told Ify dude I can't do this, the implication is heavy.

On a final note,
Continue Reading→